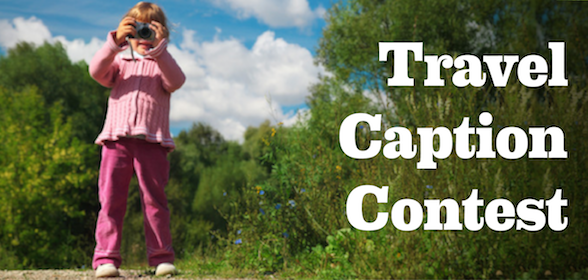 It may have been a while since you traveled, or maybe you're just now traveling again. Well, we want to hear about your travel adventures—past or present—but in a unique way.
Picture a memorable moment from a travel experience. (You can even make one up.) Now, visualize this moment as a photograph. Then…give us the caption for that photograph in 15 words or fewer.
It's about capturing the moment in the caption so that we can see the photograph in our mind's eye.
Whoever writes the best caption will win a free Gotham class of his or her choosing.
We did this contest a few years ago, and here are some of the best entries:
Millions of hollowed empty eyes watched silently in the dark. So quiet underneath Paris.
Blake Prosser
Armidale, Australia
Gladiators created the greatest spectacle in history. I did too, falling down the Colosseum stairs.
Alexandra Cerone
Ronkonkoma, New York
Colorful diamonds flood the sky above shadowy silhouettes of the city; kite season in Islamabad!
Sally Bosson
Aali, Bahrain
Entries must be submitted online by 11:59 pm Eastern Time, Tuesday, August 31, 2021.
Entry is free. Limit one entry per person.
Entry must consist of no more than 15 words. Longer entries will be disregarded.
Entry must be original and unpublished.
Entries will be judged on originality, quality, spelling, and grammar.
Gotham will post the winning entry at GothamWriters.com.
The winner will be notified by September 18, 2021.